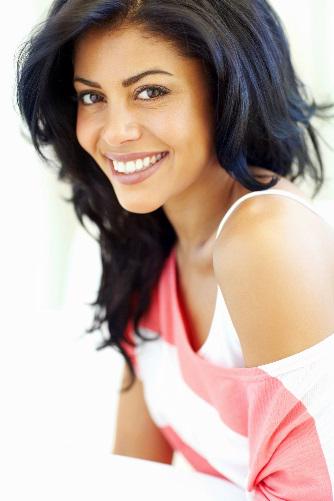 If you avoid smiling because of a small chip, crack or other flaw, dental bonding may be the solution you need to proudly and confidently show off your pearly whites to the world. Dental bonding is a versatile treatment that uses tooth-colored, durable resin material to address various cosmetic imperfections including chips, cracks, gaps and misshapen teeth. If you're looking for a quick and cost-effective way to enhance your smile, Dr. Julie Spaniel and the trusted team at Summerwood Aesthetic Dentistry encourage you to learn more about dental bonding.
Summerwood Aesthetic Dentistry has treated many patients, each with their own dental needs and goals. We can perform dental bonding as a standalone procedure or as part of a smile makeover. No matter what your smile goals are, we have the tools, knowledge and skill to make them a reality.
Can You Benefit from Dental Bonding?
Dental bonding is a quick and easy way to transform the appearance of your smile. The procedure can reshape your teeth so they look straighter and more evenly sized. It can also be used to fill in gaps between teeth so your smile looks more complete. Or, it can brighten your smile by hiding unattractive stains or tooth discoloration.
Before recommending dental bonding, our team will meet with you to make sure the procedure is right for you. We will evaluate your teeth, and discuss your concerns and goals. Depending on the information we gather, we may recommend dental bonding alone or in conjunction with another procedure. In any case, your treatment plan will be tailored to match your unique specifications. Our goal is to give you a smile that is both attractive and natural-looking.
Dental Bonding Procedure
Dental bonding is a quick treatment that can usually be performed in one visit. The duration of treatment depends on how many teeth are being bonded.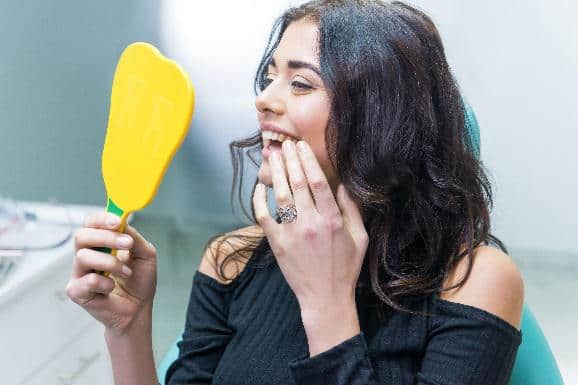 Prior to treatment, we will use a shading guide to find the shade of resin that most blends in with your natural teeth. We will then place a rubber shield to isolate your gums from your teeth. Next, we will prepare your teeth so they can receive the bonding material. This is done by applying a gentle phosphoric acid solution onto the tooth enamel. We will then apply the resin to the teeth and sculpt it to the desired shape and size. The resin will be hardened and bonded into place using an ultraviolet light or laser. Once the resin has hardened, we will buff and polish the material so it matches the translucent quality of your natural teeth.
With proper care, dental bonding can last for many years. You should avoid eating hard or sticky foods, or chewing on foods and objects that can crack the resin material. Teeth grinding and clenching should also be avoided.
Learn More about Dental Bonding
Are you interested in finding out if dental bonding can transform your smile? Schedule a personal consultation with Summerwood Aesthetic Dentistry today. Contact our Portland dental office by calling or emailing us today.