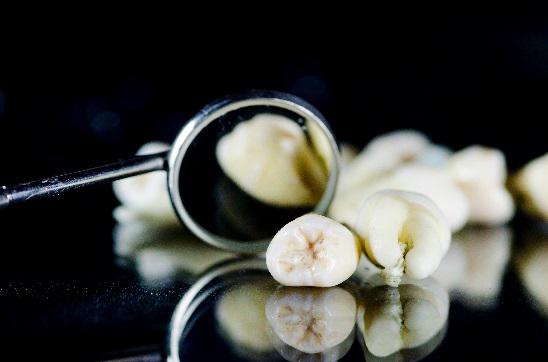 While the first goal of dentistry is to preserve natural teeth, there are some cases in which extraction is necessary. At Summerwood Aesthetic Dentistry, you can feel confident in the skill and expertise of Dr. Julie Spaniel, who is committed to helping you restore your oral health in case you need a tooth extracted. Although the idea of tooth extraction may be nerve wracking, rest assured that Dr. Spaniel and our team will make sure you are comfortable before, during and after your extraction procedure. Depending on the affected tooth, Dr. Spaniel may refer you to an oral surgeon, and will work with them to design and execute a treatment plan that helps restore your oral health and function.
When Is Tooth Extraction Necessary?
There are a number of reasons why a tooth extraction may be necessary. Dr. Spaniel may recommend extracting a decayed or damaged tooth when a dental crown, root canal or other restorative treatment can no longer repair the affected tooth. Extraction can also be performed on impacted teeth, which form in a position where they cannot properly grow into your bite. If left in the mouth, an impacted tooth could seriously jeopardize your surrounding teeth, bite and overall oral health.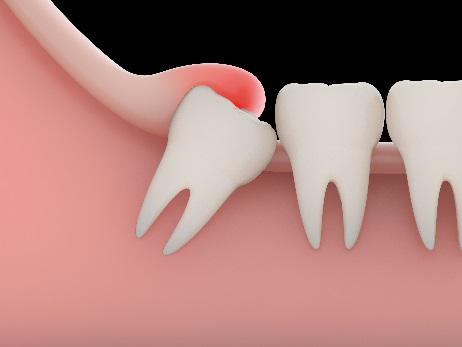 Impacted wisdom teeth are among the most common type of teeth to be extracted. Your wisdom teeth are the third and last set of molars to grow into your mouth. Some wisdom teeth erupt partially or sideways, while others become trapped beneath the gums because they do not have enough room to grow in properly. Like other impacted teeth, impacted wisdom teeth can cause serious complications if left in the mouth. Wisdom tooth extraction is common but may be more complicated in cases where the wisdom teeth have not yet surfaced. In these cases, extraction may involve separating your tooth into small pieces to make it easier to remove from your mouth. Once the tooth is removed, the extraction site will be closed with stitches or sutures. Dr. Spaniel refers wisdom tooth extractions to a specialist and works with them to ensure your comfort and safety during and after the procedure.
Simple Extraction vs. Surgical Extraction
Tooth extractions can be either simple or surgical. A simple extraction is typically performed on teeth that are visible in the mouth and using a local anesthetic. A surgical tooth extraction is a more complex procedure that is often reserved for teeth that cannot be seen or reached in the mouth, such as a tooth that has not fully erupted or broken off the gum line. A surgical tooth extraction may be performed under local anesthesia or using conscious sedation. Depending on the problem, the extraction may require removing bone, lifting and/or removing gum tissue to reveal the impacted tooth or fragmenting the tooth into pieces to make it easier to remove.
Contact Summerwood Aesthetic Dentistry
If you have been told you need a tooth extraction, Dr. Spaniel can help. To schedule an informational appointment with her, please contact Summerwood Aesthetic Dentistry today.