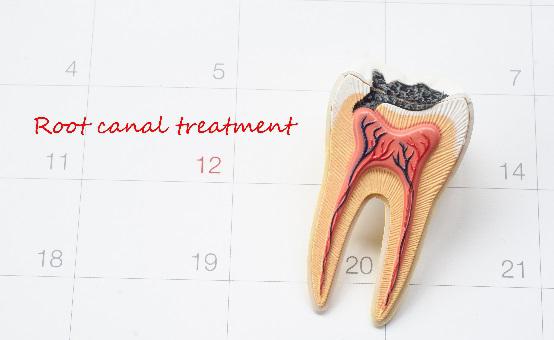 Has your dentist told you that you are in need of a root canal? If so, you are not alone. Each year, millions of people undergo root canals to save an infected tooth from needing to be extracted. Thanks to advances in dentistry, modern root canals are safer and gentler than ever before.
Dr. Julie Spaniel is the dentist Portland patients trust for root canal therapy. She uses cutting-edge technologies and methods to gently remove the infected portion of the affected tooth and preserve its structural integrity. With care and treatment, the tooth will be able to function again like any other natural, healthy tooth.
When Is A Root Canal Necessary?
A root canal is a procedure that involves removing infected or inflamed soft tissue (also known as dental pulp) from the inside of a tooth. If left untreated, inflamed or infected dental pulp can lead to more serious dental problems, including abscess. Dental pulp can become infected or inflamed for several reasons, including:
decay
cracks or chips in the enamel
traumatic injury to the tooth
multiple procedures on the tooth
Common signs of infected or inflamed dental pulp include pain, discomfort and severe sensitivity to hot or cold foods and beverages. Some patients may also experience tooth discoloration or swelling. Other patients do not experience any visible symptoms at all. Dr. Spaniel can determine if a problem is present and whether it can be treated with a root canal upon examining your teeth and taking X-rays. For molars and some anterior teeth, Dr. Spaniel may refer you to an endodontist and work with them to design a comprehensive treatment plan to restore your tooth back to proper health and function.
Root Canal Treatment Details
Prior to a root canal, the affected tooth is numbed to ensure you are completely comfortable and do not feel any pain during the procedure. An opening will be made in the crown of the tooth to access the pulp chamber, pulp and root canals, which extend down to the tip of the tooth's roots. The infected dental pulp will be carefully removed from the chamber and root canals and then those spaces will be disinfected and shaped. The canals will be filled with a rubber-like biocompatible material. Then, the root canals will be completely sealed off to prevent any bacteria or debris from entering the space. A temporary filling may be placed over the tooth to protect its opening and later replaced with a permanent restoration. Restorations are designed and placed with your unique specifications in mind for proper function and a natural-looking appearance.
Teeth that have had a root canal can last many years with the proper care and attention. Good oral hygiene (i.e., brushing and flossing regularly, biannual dental checkups) is essential.
Learn More About Root Canal Therapy
If you have been told you need a root canal, or if you are experiencing tooth pain or serious sensitivity, Dr. Julie Spaniel can help. Contact Summerwood Aesthetic Dentistry to request a consultation.