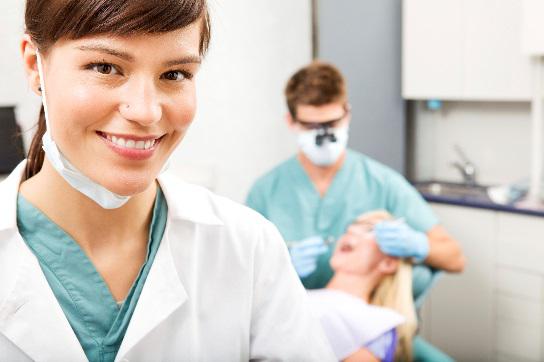 If you have been told you need oral surgery to address a dental problem, you can feel confident in the training, skill and experience of Dr. Julie Spaniel, who is committed to ensuring your complete comfort during and after surgery. The Portland dentist utilizes the most advanced technologies and collaborates with specialists when necessary to provide you with exceptional dental care that is both effective and comfortable. Oral surgery may be necessary to treat the following:
Tooth Extraction
Tooth extraction refers to the removal of a tooth from its socket. Extraction is necessary when a tooth cannot be rehabilitated, such as when a tooth has extensive decay or is broken or cracked beyond repair. Impacted teeth and wisdom teeth that do not have enough space to properly grow in the mouth may also require extraction.
Tooth extraction can be simple or surgical. Simple tooth extraction is an in-office procedure and usually performed on a tooth that is visible in the mouth. Surgical tooth extraction is performed on teeth that are difficult to see or reach (such as wisdom teeth), or teeth that have broken off at the gum line. During surgical extraction, a local anesthetic may be used to minimize pain, and may require removing bone, lifting or removing gum tissue to access the tooth.
Dental Implants Placement
A dental implant replaces an entire tooth, from its root to its crown. The artificial tooth root is surgically inserted into the jaw so it can serve as a stable foundation for the dental restoration (either a crown, bridge or denture). In some cases, implant surgery may require reconstructing the jawbone where the post will be placed, or the gum tissue surrounding the post must be surgically modified for optimal results.
Facial Trauma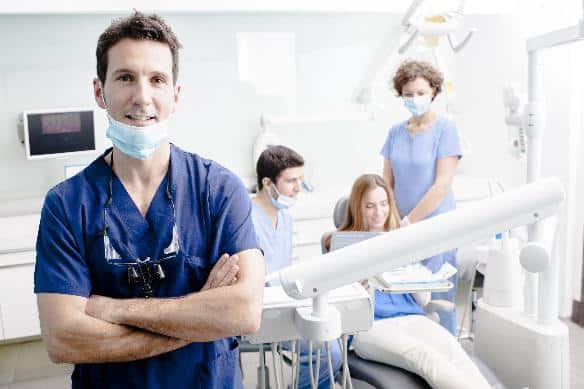 Extensive oral or maxillofacial injuries such as those involving the teeth, mouth, face or jaws, may require oral surgery to treat broken bones, lacerations, severed nerves or tissues. The details of surgery depend on the nature and extent of the injury.
Corrective Jaw Surgery
Corrective jaw surgery may be recommend to patients that have an open bite, protruding lower jaw, receding chin or a similar condition to reposition the teeth, jaws or both. Surgery may require adding, removing or reshaping bone as needed.
Reconstructive Surgery
Reconstructive surgery can be performed to reconstruct one or both of the jaws after a traumatic injury. It can also be used to restore proper function and appearance to the oral and maxillofacial areas, or to correct bone or soft tissue problems after the removal of a cyst or tumor.
Contact Summerwood Aesthetic Dentistry
To learn more about oral surgery, schedule an informational consultation with Dr. Spaniel. Contact Summerwood Aesthetic Dentistry by calling or emailing us today.