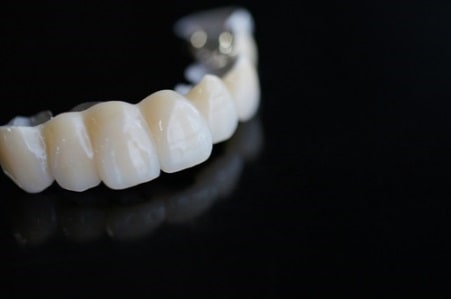 A gap created by a missing tooth is detrimental in several ways. First, eating and chewing your favorite foods is more difficult to do with missing teeth. Gaps and spaces in your mouth can cause the remaining teeth to shift, creating problems with your bite. People with missing teeth are also more likely to experience oral health problems and feel embarrassed or self-conscious of their smile.
If you wish to replace a missing tooth, consider a dental bridge. A dental bridge literally bridges the gap that is left by a missing tooth. There are several types of dental bridges, and Dr. Julie Spaniel of Summerwood Aesthetic Dentistry can help you find the one that best fits your needs and goals. Known for her commitment to exceptional and personalized dental care, Dr. Spaniel is the restorative dentist patients in Portland and the surrounding areas trust. She utilizes the most advanced technologies and methods in restorative dentistry to plan, create and place high-quality dental bridges so her patients can enjoy the benefits of a full set of teeth.
The Advantages Of Dental Bridges
Dental bridges offer a number of advantages. With a dental bridge you can:
Restore a uniform smile by closing gaps left by missing teeth
Lower the risk of dental issues including decay and gum disease
Prevent teeth from drifting out of position
Strengthen the bite for proper chewing
Alleviate jaw pain caused by an uneven bite
Preserve a normal facial appearance (missing teeth can cause the facial structures to collapse)
Smile and speak without worrying that your teeth will slip out (a concern with dentures)
Types Of Dental Bridges
There are three main types of dental bridges. Traditional bridges are made of an artificial tooth (known as a pontic), which fits into the space left by the missing tooth. The pontic is supported by two crowns placed over the teeth adjacent to the space. Cantilever bridges consist of a pontic and two crowns positioned next to each other. A third type is a Maryland bonded bridge (also known as a resin-bonded bridge), which consists of a pontic with two metal wings attached to it. The wings are bonded on the back of the supporting teeth.
Dental bridges can be placed with or without implants. Implant-supported bridges offer enhanced support and are a great choice when more than one tooth need to be replaced and do not have the support of surrounding teeth. With implant-supported bridges, two crowns are attached to implant posts and support one or more artificial teeth in the middle. As an added benefit, the implant post stimulates the underlying jawbone, preventing it from deteriorating due to lack of use.
Dr. Spaniel can discuss your bridge options in detail with you during an in-office consultation. Your satisfaction is Dr. Spaniel's priority. She will work with you to find the treatment option that best fits your needs and goals.
Placing Your Dental Bridge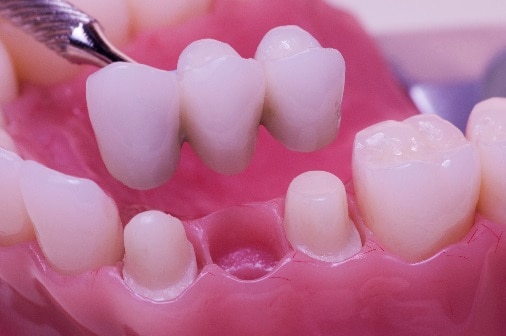 Dental bridges typically require two dental appointments. During the first visit, Dr. Spaniel will prepare your teeth for placement. Depending on the type of bridge, the dentist may remove a small amount of tooth structure from the teeth that will support the bridge. Impressions will be taken of your teeth and sent to the dental laboratory that will create your bridge.
Once your bridge is ready, you will return to our office for placement. Dr. Spaniel will make adjustments to your bridge as needed to ensure the perfect fit and feel. Your bridge will be bonded into place, and then buffed and polished for a seamless finish.
Learn More About Dental Bridges
Let Dr. Spaniel help you restore optimal function and appearance to your smile with a dental bridge. For more information about dental bridges, please schedule a consultation. Contact Summerwood Aesthetic Dentistry by calling or emailing our office today.